LG faces class action lawsuit over Optimus 2X power issues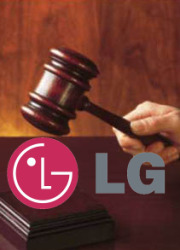 LG is being sued in California over the T-Mobile's version of Optimus 2X - the G2x. It's being accused of knowing or that LG should have known about the screen bleeding, the random freezes and unexpected shut downs and other defects, and doing nothing about it.
We have to admit LG had that coming from some time. The Optimus 2X users are complaining about the power and screen issues since day one, but LG is still mum on the matter. And that's exactly the problem - LG knows all about the problems and ignores them.
The complaint is individual but on the behalf of other unsatisfied LG P999 G2X users that bought the T-Mobiles USA version of the Optimus 2X for $250.
So, LG is going to court unless it resolves this prior to the trial. But given the fact there are so many angry Optimus 2X users in the USA, we believe LG won't be able to make this complaint go away with a out-of-court settlement for a few thousand bucks. In the end, it's not about that $250 paid for the phone, it's about the LG's failure to recognize and take care of the issues reported by so many users.
The G2X has a lot of very good features and initially I was very pleased. However, it became a nightmare and in the 11th month I went for a warranty exchange G2X and got a phone that is much worse. Battery duty life is about 4 hours depending on wh...
it true dont buy this phone lg p999 it the worst phone i ever buy ,,frozen,stops ,dont works updates ,at the finaly dont buy this phone
how do i join the class action suit? i have been fighting tmobile for 16 months have had 4 new phones and am ready to scream.