Well, it is indeed official now - Android 6.0 has been released for the LG G3. And it is happening in Poland as we speak, but just so we're clear, it has started today, not yesterday.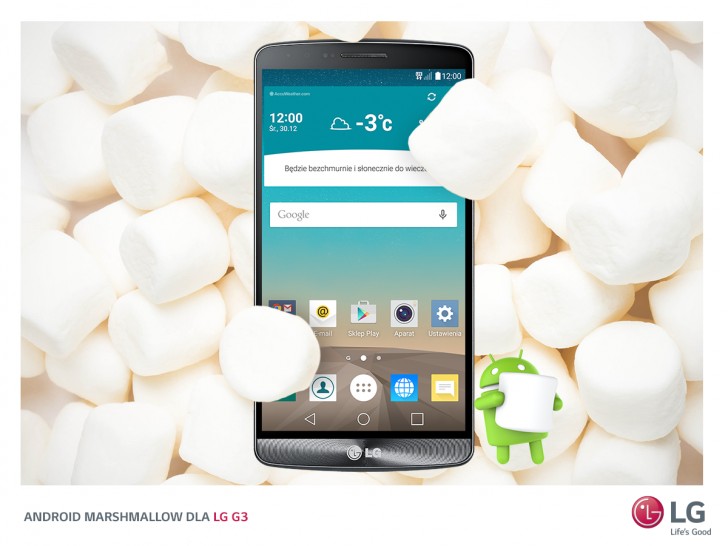 From what we gather, the firmware has to be installed via a PC, and an OTA update is not available for the time being though it could happen eventually.
Both 16GB/32GB storage versions are eligible, and what looks like a soak test is so far limited to unlocked Polish market handsets.
The procedure was more or less established over the past couple of months with the G4 - initial Marshmallow release in Poland, followed by South Korea, and then Europe. So while it may take a while to reach widespread availability, you can rest assured that Marshmallow is coming to your LG G3, sooner or later.
I just safely upgraded my LG G3 from Android 4.2 to 7.1 using Lineage OS! Works amazing, like having a new phone. And it's way better than LG's firmware. Here are the detailed instructions how to to it: https://forum.xda-developers.com/lg-g3/gene...
No update for lg g3 d855. Still running on 5.0 lollipop I want android 6.0 marshmallow. When it will upgrade ??
Still no update for me with OTA or PC Suite.