The LG G6 is now available for purchase in Malaysia, making it the second market after the company's home country of South Korea where the device has been launched.
In Malaysia, retailer DirectD has the phone listed on its website for RM 3,899, which translates into around $880. Color options include Astro Black, Ice Platinum, and Mystic White.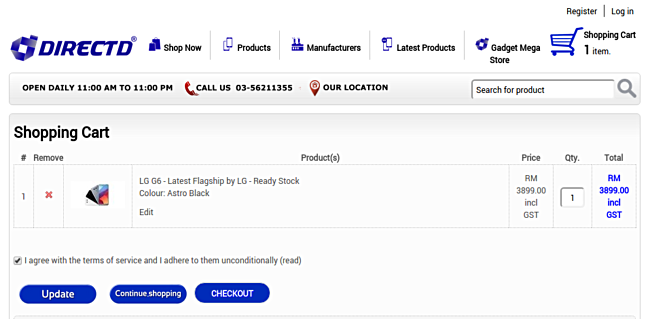 Next, the G6 will likely land in Israel, which is set to happen on March 22. Australia will get the phone on March 28, followed by the US and Canada, where the launch is set for April 7.
Read our review of the phone here.
Well this is how importing works. They will have to pay for taxes, shipping and etc..... So what comes to this online retailers is that they need to sell it for such a high price tag with extra gimmick freebies. I am in Malaysia and I'll wait for it ...
Probably. And it is not just a software problem, its a hardware problem. LG didn't fixed it on their previous smart phones. This is the highly reason why I am not gonna buy that expensive and cheap materials from LG.
choose comment to reply? by not replying my comment? Shame on you, dude.