LG G Flex receives Android 4.4.2 KitKat update with Knock Code
LG is now seeding Android 4.4.2 KitKat software update for the G Flex. That's a bit earlier than even LG's original plans, which it unveiled a few days ago, but we don't mind at all.
The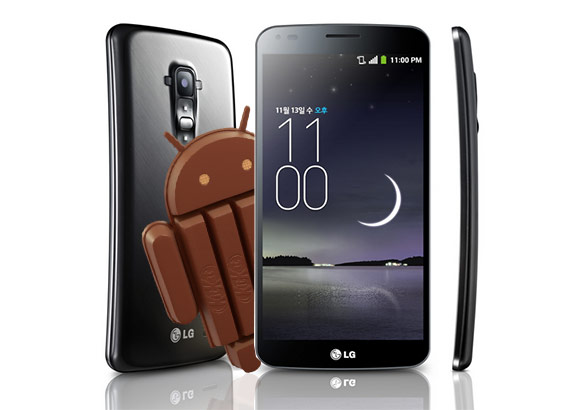 Users can now enjoy LG's Knock Code feature as well as improvements to the Bluetooth Car-Kit. It will now display notifications as new messages arrive in addition to album art when playing music.
Sadly, the changelog of the update doesn't mention 4K video recording as it was previously rumored. Here's hoping we see it later down the road as a part of another software update.
To get the update, head head over to LG upgrade center and check Phone version upgrade to see if LG has started seeding it for your particular device.
Using lg gflex for almost a year now n i havent been provided wif a 4.4 kitkat update...dnt knw y.....any reason n solution pls
I have an LG G Flex (D951)and i still have android 4.2.2 Anyone know a good site to download and install manually any other android version?
Im from Portugal, i bought my LG G Flex last week and it doesn't provided me yet KitKat update... Im waiting...