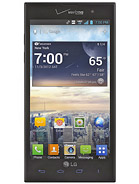 x
I purchased the spectrum 2 VS930 last year and enjoyed it so much that I put together every thing that I experienced and researched about this unrecognized awesome phone in one place for every one to enjoy... Go to the link below!

http://rootzwiki.com/topic/362...entry1051105

Thanks, xXxGeek
?
Ali Raza , 05 May 2013Wow... Jelly bean 4.1.2 has been released for LG spectrum 2. Now Verizon has made it a compl... moreYup. Hopefully we see at least 4.2.2. 4.3 would be great. It's overall a decent phone and the JB update has done good.
Only issue I have now is the not showing paid theme on JB devices for Go Launcher
A
Wow... Jelly bean 4.1.2 has been released for LG spectrum 2.
Now Verizon has made it a complete package
?
As long as LG releases a well optimized Jelly Bean update...And does not take too long to do it everything should be fine.
Hoping some devs can get passed the locked bootloaders
R
I have owned mine for about a month and im no fan of LG so i took a big chance by getting this cell and i am glad i did, it has met all my expectations and some with no lag no dropped calls no problems whatsoever to be honest after my droid x2 always calling people on it's own and rebooting whenever it wanted to which was often especially when i was in the middle of a call. this cell has not let me down yet and everything works great i have used almost every option more then once and no issues whatsoever like i said i love this cell and hope it keeps going strong as it has for the last month..
V1
This one of the best phones I have ever owned. No lags, freezes, or random reboots. I've been using it for a week now, I really don't like LG but took a chance with this one and glad I did :).
d
this is the worst phone i have owned. nothing works the same way twice, nothing is intuitive, take it from your pocket and it is already dialing some unwanted number. frequently does not ring when called drops call where apple works well. dont buy
j
lat, 25 Oct 2012please put gorilla glass then it will perfect.This phone already has Corning Gorilla Glass according to my pamplets so by your standards it is perfect I love me LG2
l
Is the LED notification light on the Spectrum 2 capable of doing more than just the blue color in the Youtube overview video, for instance, green, red??
Total of 75 user reviews and opinions for LG Spectrum II 4G VS930.