Update: The device's European price has now been revealed. A Romanian retailer has the phone listed on its website for LEI 3,999.90, which translates into around $1,035 or €870.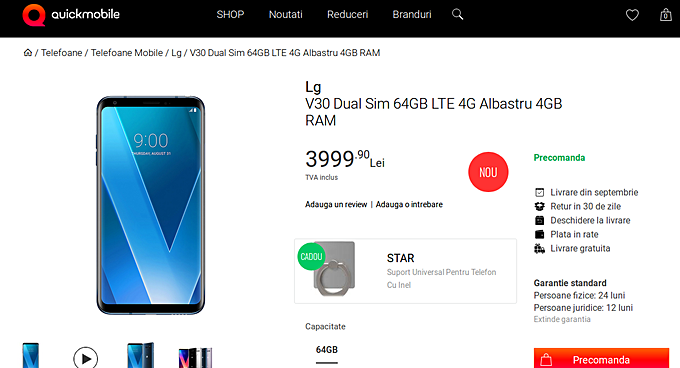 The device is on pre-order currently. The listing doesn't specify an exact date, but does say that deliveries will begin in September.
Thanks for the tip, Sorin Lavric.
Original story follows:
LG unveiled the V30 two days ago at IFA in Berlin, but the company has so far provided very few details about its availability and price in the US. Sure, we know that all the big carriers will offer it (and Sprint's even going for the V30+ model with more internal storage), but none of the networks have said anything about a release date other than "in early fall". And no prices have been mentioned at all.
Thankfully though, LG may have already revealed how much the V30 is going to cost stateside. Remember that Twitter contest that the company started yesterday, which sees it giving away three V30 units?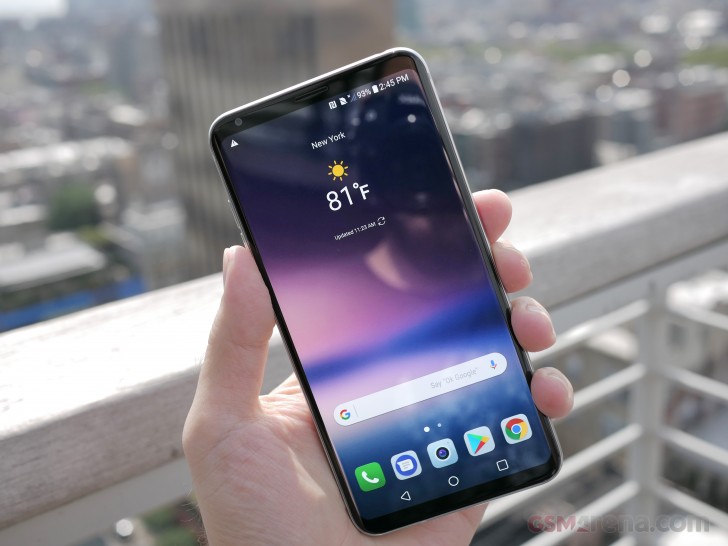 Well, like all such internet-based sweepstakes, it has to have terms and conditions listed. And one of the legally required terms is an approximate retail value of the prizes offered. In this case, each LG V30 is said to be worth $749.99. Since this is information that comes straight from LG (if indirectly) it's a pretty strong indication towards what the actual retail price of the smartphone will end up being.
If this pans out, it means the V30 will be much cheaper than the Samsung Galaxy Note8, one of its main competitors, which has a full retail price of $930 in most places.
Yeah that's true it was only for the Korean market
It's USB C like every other new flagship and will probably have either Quick Charge 3.0 or 4.0
Friend of mine from US told me about the V20,that US version didn`t have QuadDAC built in,and no B&O earphones in the retail box.Is that true?I`ve read that those things were almost exclusively for Korea..earphones I won`t miss so much,but DACs.....