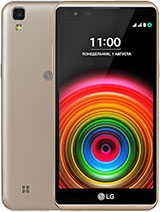 o246
I think the point of this phone is that you don't need to replace the battery because it will last so long you won't even need to charge it before the end of the day under heavy use.
S81
Anonymous, 31 May 2016Non-removable battery? Seriously?You did it too, LG? Total dissapointment!Same thought here, but it's kinda weird because they always supported removable batteries, even lately with the G5 so I just don't understand...
Total of 363 user reviews and opinions for LG X power.