MediaTek unveils the MT6795, a 64-bit True Octa-core SoC
MediaTek has officially announced the MT6795 chipset. The latest addition is a 64-bit True Octa-core 4G LTE enabled chip and comes with the ability to support 2K display.
The MT6795 is clocked at 2.2GHz and features the company's CorePilot technology, which provides multi-processor performance and thermal control. The new chip sports a dual-channel LPDDR3 running at 933MHz for top-end memory bandwidth in a smartphone.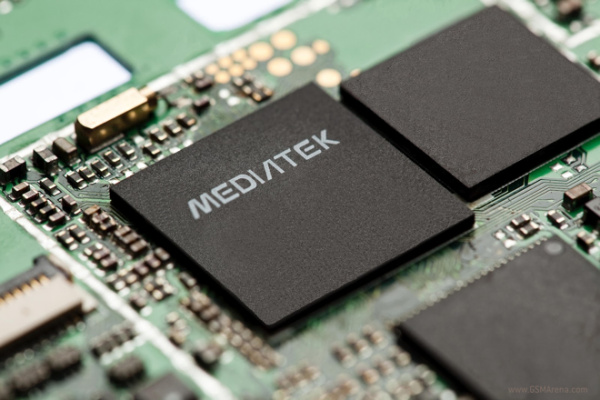 MediaTek's newest offering support 120Hz displays and has the capability to create and playback 480 frames per second 1080p Full HD Super-Slow Motion videos.
Here's a list of key features of the MT6795:
64-bit True Octa-core™ LTE SoC with clock speed up to 2.2GHz
MediaTek CorePilot unlocks the full power of all eight cores
Dual-channel LPDDR3 memory clocked at 933MHz
2K on device display (2560x1600)
120Hz mobile display with ClearMotion™ and Response Time Enhancement Technology
480fps 1080p Full HD Super-Slow Motion video recording and playback
Integrated, low-power hardware support for H.265 Ultra HD (4K2K) video record & playback, Ultra HD video playback support for H.264 & VP9, as well as for graphics-intensive games and apps
Support for Rel. 9, Category 4 FDD and TDD LTE (150Mbps/50Mbps), as well as modems for 2G/3G networks
Support for Wi-Fi 802.11ac/Bluetooth®/FM/GPS/Glonass/Beidou/ANT+
Multi-mode wireless charging supported by MediaTek's companion multi-mode wireless power receiver IC
According to MediaTek, the first set of MT6795 powered smartphone will be commercially available by the end of 2014.
With this chipset MediaTek MT6795, big companies like Sharp, DELL, HP, Asus, Toshiba Acer and more...., need to do 14"inches tablet QHD+, 14"inches thinner laptop FHD, how contained two basic specs "4 GB RAM and IGZO screen", tabl...
Please show Antutu Benchmark Score Comparison for this 5 64-bit chipset's: 1.MediaTek MT6795 2.Snapdragon 810 3.Snapdragon 808 4.Tegra K1 5.Exynos 5433
This is new great chip, now HTC with MediaTek MT6795 need to new HTC Desire Eye 2 5.2"inches QHD smartphone how be small body and contained this basic specs: 1.Display.- 5.2"inches QHD - LTPS screen - 620~ppi 2.Memory.- 4 GB RAM ...