Micromax launches Canvas XL and Canvas MAd
Two new Micromax phones are headed to the Indian market very soon - the 6" phablet A119 Canvas XL and the peculiar 4.5" A94 Canvas MAd, which lets you earn money by watching ads.
Micromax A119 Canvas XL features a 6.0-inch qHD TFT display and runs on a quad-core 1.3GHz Cortex-A7 processor. The rest of the specs include an 8MP rear and a 5MP front cameras, dual-SIM support with 3G, Wi-Fi, FM radio with recording, and a 2,450 mAh battery. The Canvas XL has Android 4.2 Jelly Bean in charge of operation and will launch in two days exclusively from HomeShop18.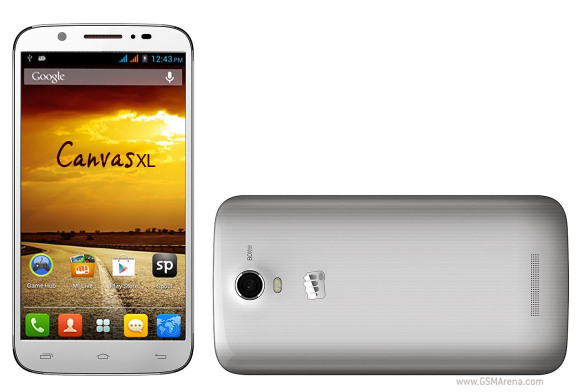 The retailer will be offering the Canvas XL for INR13,990 (€168) and will be throwing additional accessories (Harris Smith Watch + TPC Sunglasses) worth INR6,498 (€77). The retailer's listing currently says Out of Stock, but you should keep an eye on the page on January 19, when the phone is expected to launch.
Meanwhile Micromax announced another rather unorthodox smartphone - the Micromax A94 Canvas MAd. It's a 4.5" smartphone with a quad-core 1.2GHz processor, dual 5MP cameras and Android 4.2.2 Jelly Bean. What's interesting about the Canvas MAd is that it comes with pre-loaded special applications which offer various adds. Once you start using those apps to view their ads you'll start accumulating points and eventually you'll be able to exchange those points for real money.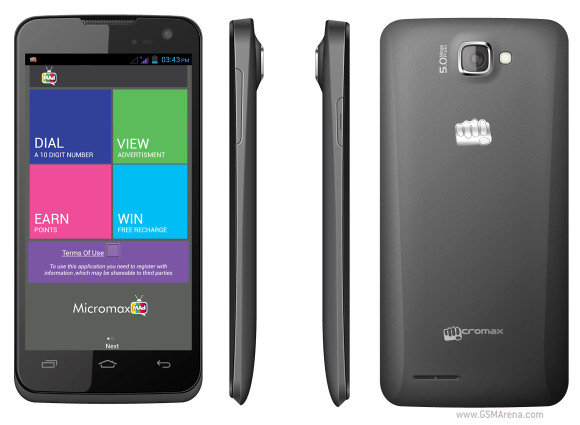 Micromax MAd A94 is available as of today for INR8,490 (€100). You can learn more about how it works (or place an order) right here.
i bought micromax mad a94 last week.......its really awesome........i suggest u to buy this......
Poor batery n not supported wi-fi hot spot.. Plz go for A77 juice
I bought this Canvas MAD A94. The Phone in simply superb but the one thing is its not getting connected to 3G network. When i requested the carrier to send 3G settings, its giving me a error message as "Dear customer the service is currently not...