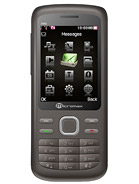 you tube application is not working also no qr code reader is available on net.
this mobile is very good but youtube is not working properly and also whatsapp.................
this mobile is very good but youtube not working properly on this cell................other application are good...thnkz
i am using micromax x40 the projector work good but operating system is very complex.
can we watch movies through it and of which format?
what is the maximum size of clear display of projector?
Banda, 11 Oct 2011Good Try to Include atleast a VGA Projector to a Dual SIM phone and that too under 5k price ta... morer u sure??does it have a VGA ?? i mean VGA projector????
Total of 15 user reviews and opinions for Micromax X40.