Microsoft announces Nokia Lumia 1520 pre-orders
A couple of days ago AT&T detailed its Nokia Lumia 1520 launch plans and today it's Microsoft's turn. The Redmond company has officially detailed the Lumia 1520 availability and launched a pre-order campaign for the phablet.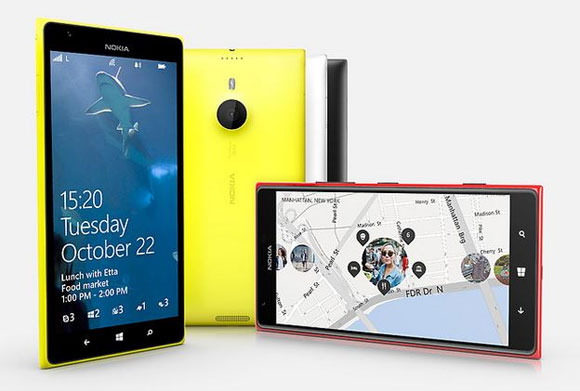 Microsoft is going the extra mile with this particular pre-order. For everyone who pre-orders the phone, they'll throw in a $50 Microsoft Store app card as well as an $20 app gift card provided by Nokia. That's not all - there's also a free Lumia 1520 flip cover (valued at $39.99) included as well. And if that's not enough, there's a free download of Halo: Spartan Assault for Windows Phone to top things off.
Microsoft's offer will end on November 21, while the device starts shipping the next day. The Nokia Lumia 1520 sells for $199 and will initially be available in black, red and white, with yellow to come later this year.
However, if you fancy yourself an unlocked Lumia 1520, then retailer Unlocked Mobiles will be happy to oblige. The SIM-free Lumia 1520 will cost you a hefty £594.98, and is scheduled to start shipping on November 25.
Why Microsoft and Nokia decide to sell this phone only through AT&T what about us who are customer of T-Mobile,Verizon, and Sprint for example who like this phone but will not move to AT&T. I think Nokia and Microsoft making a big mistake by ...
Wtf? Now this is big?? What about note 3, one maxx, z ultra?? when 920 was announced someone told it a small phone..haha
i like nokia. is nokia planing to bring water and dust proof mobile device?