Just days after the 4G-capable Lumia 640 devices started receiving it in Poland, the Windows 10 update has started rolling out in Latin America too, where the Lumia 535 has become the first device to get the update.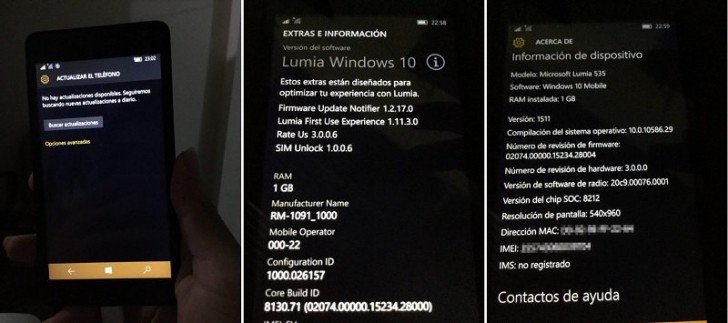 The update bumps the OS version to 10586.29 and is currently rolling out to unlocked Lumia 535 units with CV LTA ROM.
Aside from the Lumia 640 and Lumia 535, other devices that are set to receive the update include the Lumia 430, 435, 532, 540, 635 (1GB RAM variant), 640 XL, 735, 830, and 930.
If you aren't already aware, the Windows 10 Mobile update is also expected to roll out in the Netherlands (T-Mobile) and France (Bouygues Telecom) in the coming week.
i am already download ubdate adviser. but i check my phone update status they show 1 to 27% then again stared form 1%. i am face this problem. please teal me why i face this problem.
I am able to upgrade from 8.1 to Windows10 in my Lumia535. You need to install Upgrade Advisor first. Thanks.
Downloading windows 10 official update (OTA) on my Lumia 535 Dual Sim.... Region/Language: English US I've been waiting for this, will try it out.