Morgan Stanley analyst Katy Huberty said in a statement that Apple would experience a supercycle with the upcoming iPhone 8. It is expected to happen in October, when the phone is released, rather than the usual September launch.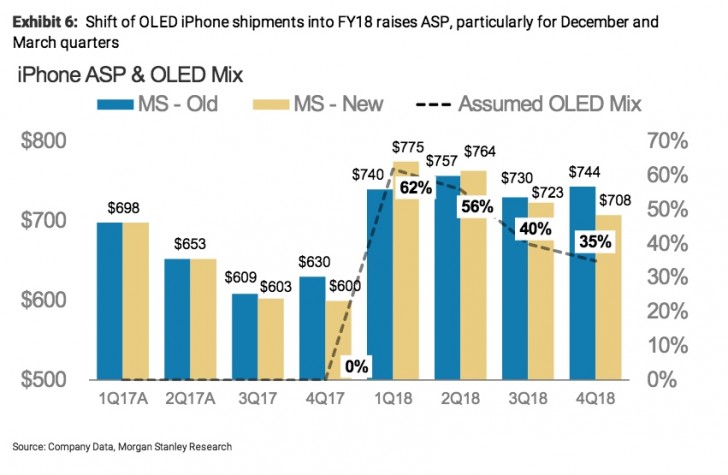 Supercycle is a phenomenon where owners of older iPhones are deliberately withholding a phone purchase because they are waiting for a major upgrade. The iPhone 8 is expected to bring around 10% sales bump, according to previous reports.
The top-notch iPhone 8 is projected to cost more than $1000. The extra bucks are expected to get you an OLED panel, wireless charging and 3D sensor for Augmented Reality. There are also rumors for the in-screen fingerprint sensor, but we might see the scanner implemented in the power key.
Average sales price of iPhones is predicted to jump to a record high of $775, with 62% of the shipments being for the iPhone 8.
I know fella, it was (I thought) laden with sarcasm.....
err... I think you will find that Windows (formerly of Nokia) had all that stuff long before Apple did. Anyway.... I'm just as excited.
Good point on htv evo. I completely forgot about that forgettable smartphone. It still proves my point that no tech is from 2013, which was my point all along against the worst of the worst samsheep techguy. Do give some more info on that 2007 ...