Motorola confirms Moto X and G will get Android L
Android L is still in the developer preview phase but companies are already vowing to bring it to their devices. Motorola smartphones have mostly pure Android and get very timely updates now Moto customer support is claiming that the Moto X and Moto G will definitely be getting the L update. As for the entry-level Moto E the support team has no information yet.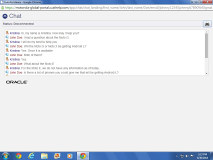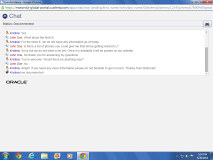 A conversation with Motorola's customer support revealing L update info
Customer support isn't the most reliable source of information – the decisions to update a phone or not are made higher up and only after in-house developers have had a good look and evaluated the possibilities. Considering Android L isn't even final, it may be too early to be talking of definite updates let alone time frames.
HTC has announced that it will roll out the L update within 90 days of receiving the source code from Google. Nexus devices will get Android L in the Fall so that's as good a time frame as we have right now. Presumably Motorola can get the job done quicker than HTC as there's almost nothing to modify.
Thanks to suttaroom for sending this in!
Today I have updated my moto g. Its 167mb. Dialer screen,call log,contacts change. Pause facility added in video and several more changes. But "restricted access denied" still showing on notification bar(it doesnt matter to me) but very rar...
moto g mobile android k update to android L support ?
I got Android 4.4.4 update for my Moto G last week. It was of 167mb