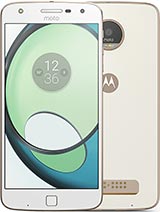 K533
5`5 is ideal size for phone nowday.but its awesome if they cn make the bezel small exampe Lg g2 with 5`2 screen
G12964
MANIBHATIA, 01 Sep 20165.5 inch Again???????????? Why not 5 inch phone? Already disappointed with G4 plus size. Com... moreapple made compact size smartphones with excellent features which called iphones :
iphone 2d , 3g ,3gs = 3 inch display
iphone 4 , 4s = 3.5 inches
iphone 5 ,5c ,5s ,se = 4 inches
iphone 6 ,6s ,(7 ,7s coming soon) = 4.7 inches
iphone 6 plus,6s plus =5.5 inches phablets
?
Yet another small 5.5" phone. Seriously, think about us with bigger hands as well - there's hardly any new phones worth buying which have 6" display or bigger.
M5610
5.5 inch Again????????????
Why not 5 inch phone?
Already disappointed with G4 plus size. Common - which company is thinking for people with small hands.
No good phone in 5 inch display segment.
3746
222
I like the design, but why they made it so huge? Look at the LG G3 for example. This is almost as huge as a Desire 830 from HTC(the king of bezels).
a160
Vijay, 01 Sep 2016500 Euros. Will this phone sell in India at ~40K?Hope it will be around 25k in India
Total of 1148 user reviews and opinions for Motorola Moto Z Play.