Neo N003 will be the cheapest handset with 1080p display
The Chinese market exclusive Neo N003 will be the most affordable Android smartphone featuring a 5" 1080p display. The handset's retail price will start at only 899 yuan ($145; €112) when it hits the shelves in the near future.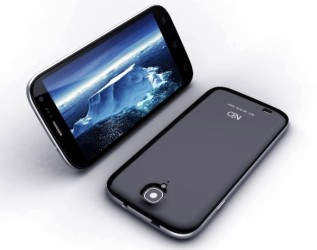 The Neo 003 will undercut the previous affordability champion toting a 1080p display, the iOcean X7 Youth by 100 yuan. The latter is also available only on the Chinese market.
The specifications of the Neo N003 include quad-core MediaTek MT6589 silicon, 13MP camera, and a 3000mAh battery to power the full HD display. A higher end version of the smartphone, priced at 1,499 yuan ($242; €186) will also be available. There are however, no details available about it at the moment.
Is the phone is reliable to usu and what about its build quality
China goes out on the new level of production of electronics. From last data smartfon will be produced in two variants, and here complete descriptions of both versions of smartfona neo n003 http://www.c-trade.com.ua/articles/mart-2013/neo -n003-kharak...