New Apple iPhone 6 dummy sighting in Vietnam
Apple's security has really degraded – iPhone 6 dummy has surfaced in Vietnam, after multiple sightings in China. The dummy was reportedly found at Apple8, a local phone store.
By the looks of, this is just an aluminum body as the black lines on the back that should be plastic elements that separate the antenna elements, are painted on.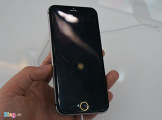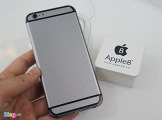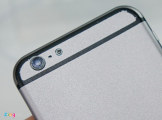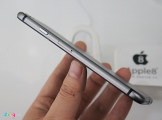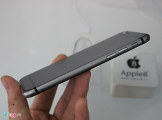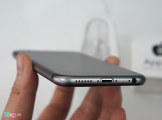 Alleged iPhone 6 dummy from Vietnam
The dummy was reportedly light, but there's no guarantee that the weight of the internal components is represented accurately. Still, the rounded edges made the iPhone 6 comfortable to hold even after the size increase (due to the new 4.7" screen). Thickness was measured at 6.5mm, but unfortunately the other dimensions were not given.
On the back the flash looks round and with a single-LED, not continuing the dual-LED, dual-tone trend the iPhone 5s started.
According to Zing.vn that published these images, Apple will unveil the iPhone 6 in September.
Source (in Vietnamese)
This why people jailbreak their devices. It is the exact same reason I have rooted both my HTC M7 & M8. In fact, I have never used a stock Android device. I have rooted & installed a custom ROM & S-OFF (HTC) every Android device I'...
iPhone rocks. I have a job so for me it's perfect. And the sync with everything on Apple TV etc is perfect and so smooth. Can't beat the real functionality of iPhone.
Maybe it doesn't lack features for you, but for me it does. And what it does lack mostly is the ability to customize everything, and use third party apps to replace even main apps if required (like the phone or the keyboard app). Whenever I...