New render claims to depict upcoming Nokia C1 running Android and Windows 10 Mobile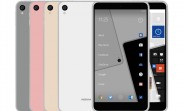 The C1 is supposedly going to be the first handset to bear the Nokia logo after the Finnish company sold its smartphone business to Microsoft a few years ago. That there will be new Nokia mobile devices coming in 2016 has already been confirmed by the CEO, so that's nothing new.
Yet whether the first one will be called C1 remains to be seen. Also a mystery are its specs and even what it looks like. We've already seen a round of alleged renders back in September, quickly followed by a supposed hands-on photo session showcasing a different device.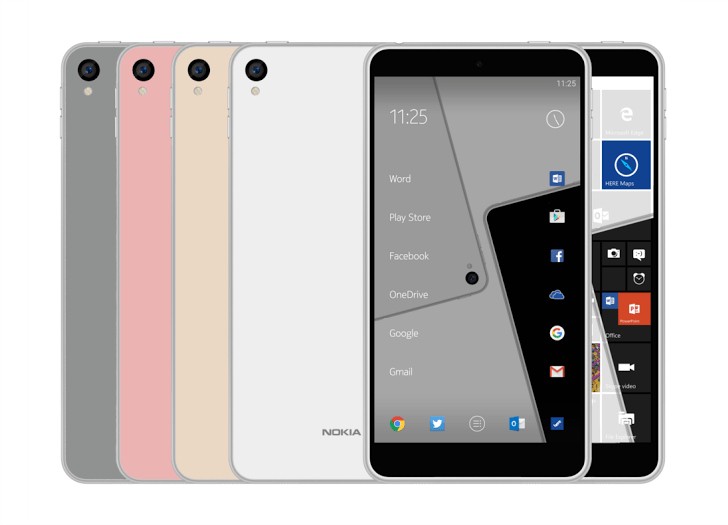 And today we get yet another interpretation of the C1's design, courtesy of the leaked render you can see above. This is in fact the fourth time a picture is claimed to show the C1 - one of them was quickly debunked, while the remaining three are all different.
So at this point it's still anyone's guess which of these is the C1. The image that leaked today reportedly comes from a first-time tipster, which lends even less credence to what's shown. Also interesting is that the C1 is depicted running both Android (in the foreground), as well as Windows 10 Mobile (in the background to the right).
The tipster seems to allege that there will be two versions of the smartphone, one running each mobile OS. But so far all of the rumors have only mentioned Android, and no Nokia official has ever said the company would be making Windows phones as well. Given how well Windows Phone has been doing with Microsoft itself making devices running it, it's unclear why any other company would want to release products running its latest iteration.
thank u nokia for come back
o I very.. happy 2 that the Nokia is coming again in his form .... Nokia can bet the Samsung easily
I loveeeeee Nokia, m so much use to with 920 it's been 3 yrs nw, n I'll surly say Nokia is the best phone I ever had. Nothing can replace Nokia. N m very happy to hear the great news of Nokia coming back to rock the youngster life.. rock on Nokia wai...