New Samsung W2014 flip phone runs Snapdragon 800 processor
After the Galaxy Golden, Samsung has announced a new high-end Android-based flip phone, called the W2014. Samsung has partnered with China Telecom to make this handset for the 'Heart of the World' charity concert.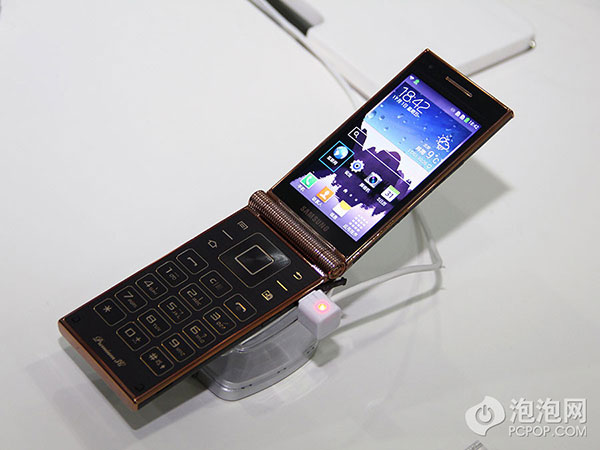 The W2014 is the fastest Samsung flip phone (and possibly the fastest flip phone, in general), with a 2.3GHz quad-core Snapdragon 800 processor under the hood, along with 2GB RAM, 32GB internal memory (with microSD card slot), 13 megapixel rear camera, 2 megapixel front camera, Wi-Fi 802.11 a/b/g/n/ac, Bluetooth 4.0, 1900mAh battery and Android 4.3.
The W2014 has dual displays, just like the Galaxy Golden, with a 3.7-inch 800x480 resolution Super AMOLED panel on either side of the flip.
No price or launch date has been announced so far but be certain that it's not going to be cheap.
Seriously, How is Apple even remotely paving the way in this phone. Hmmm, last flip iPhone oh right never! Hate fanboys!
Can't wait to get this phone. I've been waiting for a flip phone for ages. I can't use those touch screen and have no need for it. I just want a simple phone and simply prefer flip phone. I miss my N90.
To all who think flip phones are a thing of the past. Anyone who went straight from the Razr (or however it's spelled) or blackberry (*shudder*) to the iPhone doesn't know the first thing about how awesome flip phones really are. Face it, the cell ph...