Sony has started rolling out a new update to its Xperia M5 and M5 Dual smartphones. The update seems to be a minor one - it bumps the build number to 30.1.A.1.46 and 30.1.B.1.46, respectively, and reportedly only brings along bug fixes.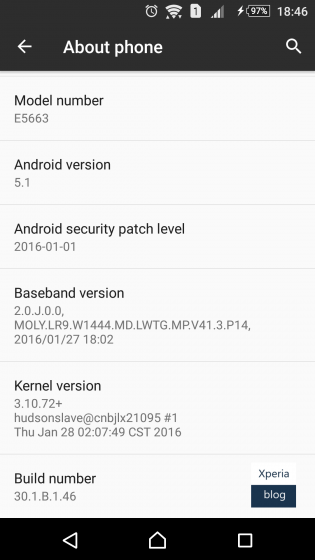 This comes just a couple of weeks after the Android 5.1 Lollipop update started hitting the Xperia M5 and M5 Dual units. That update also included Android security patch for the month of January.
Late last year, users started reporting an automatic shutdown problem with the Xperia M5 - the phone would only power back when connected to the charger through the USB cable. Sony acknowledged the problem in December. It isn't yet known whether or not a fix to this issue is included in the latest update.
Maybe they had to pullout the units because they still haven't found the cause until December. I was supposed to get one so I called authorized distributors and they assured that the units are working well. Ended up getting the Z5 instead, dont want ...
wasn't the auto-shutdown issue hardware-based? it it was just software they didn't need to pull units out like they did in the Philippines
I expect marshmallow update for m5 in July or August. For m4 in may or June.