Google posts Q2 report, things are looking good despite Moto loss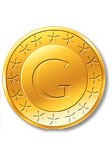 Today, Google posted its financial report for the three months ending in June and things are looking good for the software giant. The total revenue was $12.21 billion, representing a pretty huge increase of 35% compared to the second quarter of 2011. Operating income was $3.20 billion, compared...
Note: Sponsored advertising links are in green.