Google Q1 revenue and profits up, Motorola still posts a loss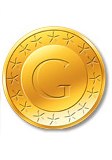 Google is starting a new fiscal year and CEO Larry Page is pleased, "We had a very strong start to 2013, with $14.0 billion in revenue, up 31% year-on-year." He also had things to share about Android, mobile search and Motorola. Let's look at the financials first – Google reported a revenue of...
Note: Sponsored advertising links are in green.