Nokia Lumia 930 now available in the US for $699.99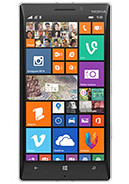 The Nokia Lumia 930 is basically just the international version of the Lumia Icon that's a Verizon exclusive. For this reason, Nokia has no plans to sell the Lumia 930 in the US officially. That much has been made clear a few days ago when the Finnish company now owned by Microsoft finally...
Note: Sponsored advertising links are in green.