Google recently pushed the factory images of the Android 5.1 Lollipop and even released it to numerous devices including the Nexus 5. Now the tablets are going to get the Android 5.1 update starting off with the Nexus 10 tablet.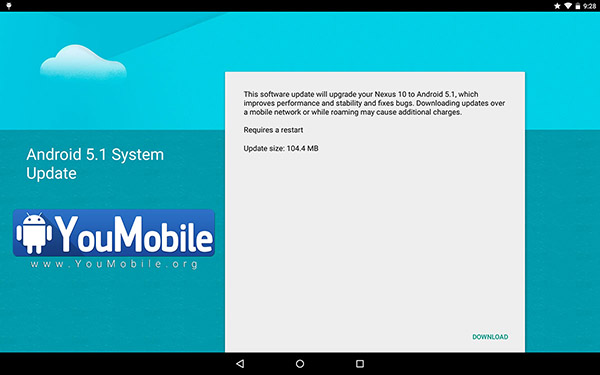 The Nexus 10 is getting a 104.4 MB file bearing OTA Android 5.1 update with LMY47D build. This version mostly brings performance tweaks, several bug fixes and under-the-hood changes to achieve stability.
This update will be rolled out in phases and that means it might take a day or more to reach your Nexus 10 tablet. Do note that the tablet should be at least 50 % charged to install the OTA update.
Source
I have enough with Nexus. Will never buy any Google product anymore.
Since the April update, my tablet stops from about 50-60% battery to 0% suddenly without warning, screen sometimes shows 37% battery usage, sometimes the battery usage data is not available, slow to charge - time to replace the battery and will Googl...
I agree, I am so frustrated with my Nexus 10 now since update I also have removed everything to no avail. It is no longer a pleasure to use it never works correctly it is slow won't sync, a yellow shadow across two thirds of screen it is a load o...