The Nokia 6 was announced for the Indian market way back in early June, but but Amazon started accepting registrations in mid-July for an August 23 flash sale. Things have been going slowly, but the interest is there – Amazon just marked 1 million registrations.
It has exclusivity in the country and has put up an INR 15,000 price tag. Note that registrations are not really pre-orders, though it's not clear if HMD has 1 million units to sell anyway ("flash sale" doesn't sound like they have units to spare).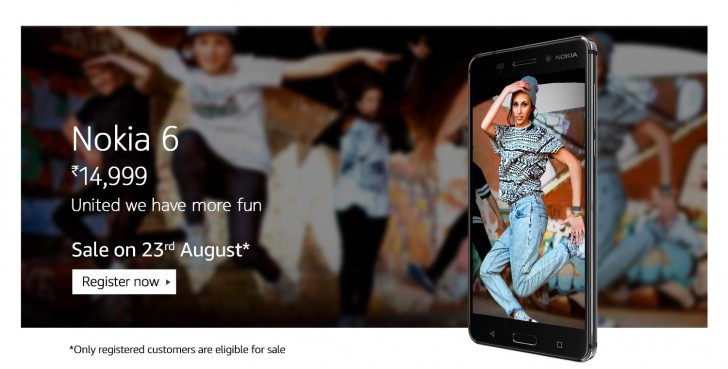 The Nokia 3 has been available since June through offline channels (though it's now on Amazon as well). The Nokia 5 also started off with brick-and-mortar sales and moved online later (seems sold out now, however).
china have cheap labour true. that allows chinese phone makers to easily build phones with low cost. BUT the same China have technology too. If you are investing properly in R&D in phone's design then you are not paying less like the other ch...
The big different is that units now manufacture in china so the quality won't be the same.
LOL at you.. Even with your young age the Nokia 6 will still outlive you.. I imagine myself using the Nokia 6 while all the others are using Samsung S12 or LG G17 or whatever.. Because it is a NOKIA.. People are still using NOKIA 3310, 1100, 1110 and...