Nokia put two Asha 50x phones on sale – the 502 Dual SIM and the 503. The two are based on the Asha 501 design, but add a transparent outer layer on the back (while being every bit as colorful underneath).
The Nokia Asha 502 Dual SIM improves the phone's photography skills by bumping the camera to 5MP and adding an LED flash. The video recording is still at the abysmal QVGA@15fps, though.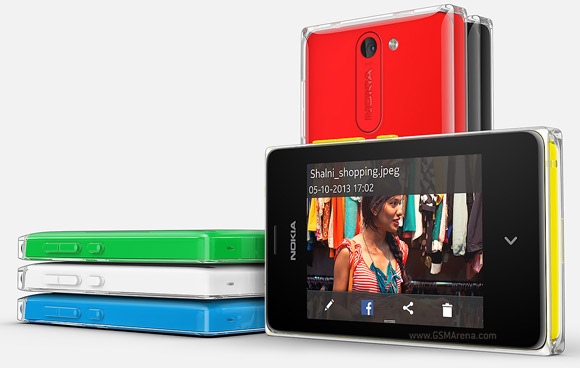 As the name suggests, it comes only in dual-SIM. This model has only 2G connectivity, but Wi-Fi is available and so is WhatsApp. Note that the Asha 502 has a slightly smaller battery.
The Nokia Asha 503 comes in single- and dual-SIM versions. It also brings back the 3.5G connectivity from the 501, while keeping the improved camera. The battery is back to the original 1,200mAh capacity too.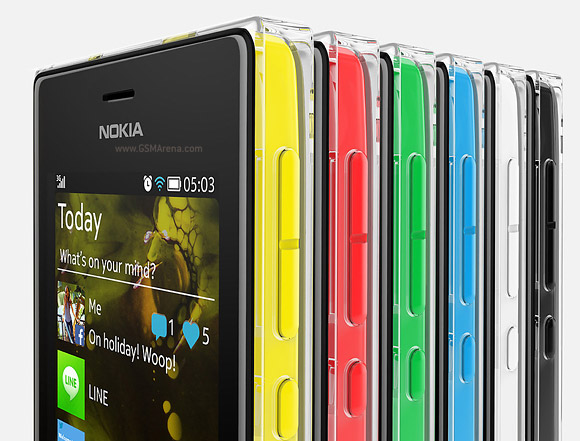 Both the Asha 502 and the 503 have 3" QVGA screens (240 x 320) protected by Gorilla Glass 2, Wi-Fi b/g/n, Bluetooth 3.0, microSD card slots. They also feature social networking integration (Facebook, Twitter, Sina Weibo, LINE, WeChat) and Nokia's data compressing Xpress Browser.
The Nokia Asha 502 Dual SIM and Asha 503 are available right now in select IMEA (India, Middle East and Africa) and Asia Pacific regions.
Why Nokia not offering 3G Network phone in Asha series ?
Why nokia doesn't launch android phones?
I realy hope for a long time to buy a screen touch mobile, only I were searching for the opportunity with a best price and best features.. when I read the following of this mobile freatures and all I went to shop for this. Now I'm using this phone it...