Nokia Asha smartphones receive a major software update
Nokia has started the rollout of a major software update for its Nokia Asha touch devices and the update brings few exciting new features and functions to the featurephone lineup.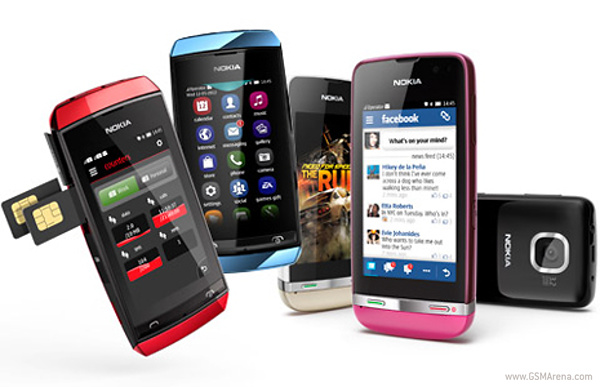 The update comes with enhanced support for mail for exchange, a dedicated YouTube launcher and improved social experiences. Some features will remain specific to different models, but the update with all its tweaks and fixes will be available to all the Asha touch phone users.
Furthermore, the software update for the Nokia Asha 305, Asha 306 and the Dual-SIM variants of Asha 308 and Asha 310 will now support WhatsApp, a popular third-party messenger, for the first time.
The software update is available over the air (OTA) or you can update your devices via Nokia PC Suit. Check out the video below for more information on how to update your Asha devices.
If that didn't help you can also try the source link below for a step-by-step tutorial.

Source
nokia asha 305 hang 2 days ago when i restart the phone i lose all nokia phone apps like chat, news hunt, theams etc and user certificate now what can i do please give some tips or suggestion for this problam
If you should know, the base version of anything is not good. So if you are hating asha because you bought the first of its kind is senseless. Eg: Lumia 800 was criticised a lot, but it was the first of a kind (with WP7). Newer Lumias running on W...