Nokia Black update rolling out for Lumia 520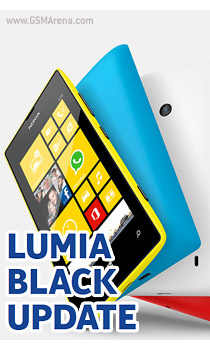 Nokia tested the 512MB RAM waters for the Black update with the Lumia 625 and now it's rolling out the software for the most popular Windows Phone device out there, the Lumia 520.
Nokia Black builds on top of Windows Phone GDR3 and brings various improvements. From GDR3, it gets Bluetooth 4.0 LE support and the ability to close apps from the app switcher menu, there's a rotation lock too.
From the Nokia goodies, there's a new drive mode and Nokia Storyteller. The Lumia 520 already has the Nokia Camera app. Since the device only has 512MB RAM, it will miss out on Nokia Refocus and Nokia Beamer (this is why it's so important that the Lumia 525 has 1GB RAM). Glance Screen will not be available either.
Anyway, you can check if the Nokia Black update is available for your Lumia 520 for your region and carrier by going into Settings > Phone update or check this list. The update is still listed as Pending review for many carriers.
Update: MyNokiaBlog reports that the Lumia 520 and 720 are getting double tap to wake with the Black update, even though it wasn't available with Amber.
Just open the store app on your phone. in end it will show you update available
Can anyone help me? Please! I just checked my phone update and it says that my phone is up-to-date but i want to update my phone to Lumia black software? How can i get it? I checked on the website of nokia n its says that the software is available in...