Nokia Lumia 630/635 review: Bottom up
GSMArena team
,
23 May 2014
.
Excellent 5MP camera
Nokia Lumia 630/635 comes with a 5MP auto-focus camera though it lacks a LED flash and a dedicated camera key. Nokia has created a proprietary app for all Lumia smartphones called Nokia Camera.
The (Nokia) camera interface is very familiar - it offers white balance, focus, ISO, shutter speed up to 1s and exposure settings. You can choose between 5MP 4:3 mode and 3.7MP 16:9 samples, there are no other resolution options.
Additionally, you can get more camera functionality via Lenses. Our Lumia 630/635 came only with Nokia Cinemagraph (animated photos), but we installed the newest Nokia Panorama. As it turned out, the latest version of the Panorama is now capable of taking pano shots in both portrait and landscape modes. In portrait you'll get a 4700x2600px (12.5MP) shot, while the landscape captures at about 180 degrees in 8150x1400px (11.4MP) sample. This easily puts to shame the entire Sony lineup, even the latest Xperia Z2 flagship.
The panorama stitching seems OK, the resolved detail could have been better, but both pano samples are way better than anything we've expected from this little fella.
You can download other Lenses such as Refocus from the Windows Phone Store.
Given the 5MP snapper on the back of the Lumia 630/635, we didn't expect much from the still images, but the phone managed to surprise us. The level of detail is among the best for the 5MP league and even if that's not the most prestigious league to be competing in. Contrast is good as is the color rendering. Noise is kept well under control and the level of resolved detail is amazing. We also love the mature overall processing.
The macro shots are amazing too, we've taken those at about 3cm and the level of detail is impressive.
Enjoy the samples.









Nokia Lumia 630 camera samples
Photo quality comparison
The 5MP sharpshooters are getting very rare these days, but the few we get to review are getting better and better. The Lumia 630/635 does excellently on all three charts, resolving a great level of detail, with very little noise and with accurate colors. It's equally good as the Lumia 625 and the Lumia 520 but seems to apply a pinch more sharpening than the others. Compared to the Samsung Galaxy Ace 3 for example, both cameras are equally good.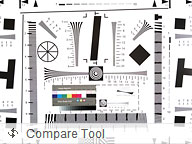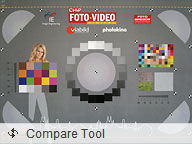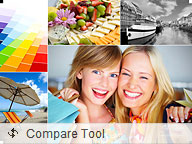 Nokia Lumia 630/635 in our photo quality comparison tool
Uninspiring HD video recording
Nokia Lumia 630/635 camcorder is capable of 720p@30 fps video recording. The videos are stored in MP4 containers and the bitrate goes at about 10 Mbps. Lumia 630/635 captures the videos with stereo sound at 128 Kbps and 48 kHz sampling rate.
The camcorder interface is pretty much the same as the still camera. It offers only white balance and manual focus settings. You can also choose between 720p recording at 24, 25 and 30 fps. The Lumia 630/635 also allows you to choose the audio bass filter (off, 100 Hz or 200 Hz). Opting for 200 Hz (Strong) will capture much better sound in concerts or clubs.
So, the resolved detail in the videos isn't as impressive as in the still images, but the colors and the contrast remain very good.
Here is a 30s sample we've uploaded on YouTube.
Also here is an untouched 720p@30fps video for you to download.
Video quality comparison
The Nokia Lumia 630/635 is ready to stand up against the competition in our video comparison tool. Its page will give you information on what to look for. You can see that in good light it performs equally good to the other Lumia phones in this comparison and it's even better than them in low-light conditions.