Nokia to release a 38MP WP EOS phone this year
The Nokia 808 PureView was the company's first PureView smartphone and it still holds the throne as the best cameraphone out there, despite the Lumia 920 challenge. It seems that this is about to change though as the company's Windows Phone camp is going to get its own PureView device.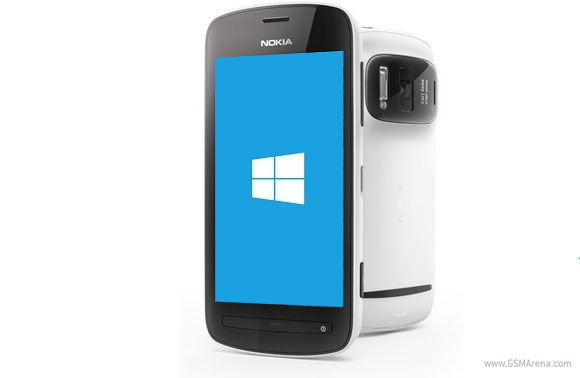 According to the information that The Verge acquired, the device will include a sensor similar to the one inside the 808 PureView and the whole device will be made of aluminum. The latter coincides with the rumor for another upcoiming high-end Nokia Catwalk that's also going to be made out of aluminum, according to previous reports.
The EOS is going to a high-end Lumia device, but isn't clear whether it's the aforementioned Catwalk, that's going to replace the Lumia 920, or if it's going to be a completely different animal.
What sources familiar with the matter have confirmed, though, is that AT&T will be offering the EOS, which isn't much of a surprise considering the carrier's close connections with Nokia. As far as the design of the device goes, it's believed to keep the square edges of the current Lumia line-up of smartphones.
great specs...but any idea about price range???
Nokia Lumia EOS Body-140 x 71 x 7 mm 1360 x 1920 pixels 5 inches (~511 ppi pixel density) ClearBlack display Plasma and HD pureMotion+ Camera- 41MP, 7152 x 5368 pixels Carl Zeiss optics autof...
New Device Phone with As High As it could for the resolution sensor, else continued with 41MP(16:9 and 4:3), Please insert (Optical Image Stabilizier),(LoseLess Zoom + Optical Zoom),(New Rich Recording with STEREO),(QuodCore + 2GB RAM(Use good cpu an...