Nokia CEO Rajeev Suri (pictured below) seems to have finally given up on saying that his company will not return to the smartphone market. Following one denial last year and another in April of this year, Suri now says the company is in fact planning on putting its name on new smartphones starting in 2016.
There is a catch, however. Nokia will use the same strategy for its re-entry in the smartphone space as it did for creating the N1 tablet. Namely, while the Finns will design the devices and the company's name will be used, Nokia won't actually be producing the handsets.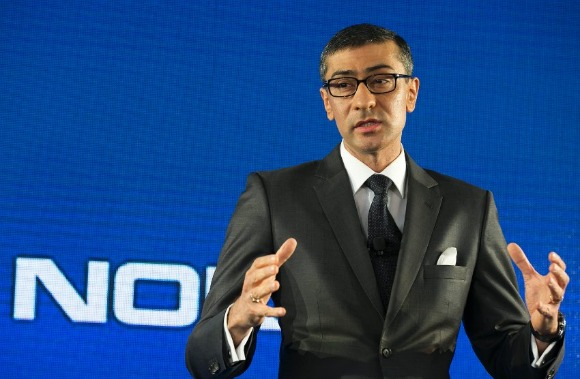 That task will be fulfilled by "suitable partners" Suri is hoping to find from this point on. That said, given how much brand recognition Nokia still has, this should not be an issue. Foxconn, which is the licensee for the N1 tablet, could be one interested party.
Nokia can't even do this licensing dance before the second half of next year because of the terms of the deal through which it sold its mobile division to Microsoft in 2013.
Since the N1 tablet runs Android, we assume future Nokia-branded phones will go the same route. While Microsoft hasn't been able to grab any significant smartphone market share after acquiring Nokia's mobile business, maybe Nokia itself will once again rise in that space even without any production capacity of its own.
I am. Very excited about nokia is coming 😱
still using the Nokia N8 as my main phone. very happy to hear that quality is coming back.