Nokia will stop shipping Symbian phones this summer
Nokia will stop shipping Symbian smartphones this summer, thus leaving the revered 808 PureView as its last developed product on the "burning platform." Going forward, the only smartphones manufactured by the Finnish giant will boot Microsoft's Windows Phone OS.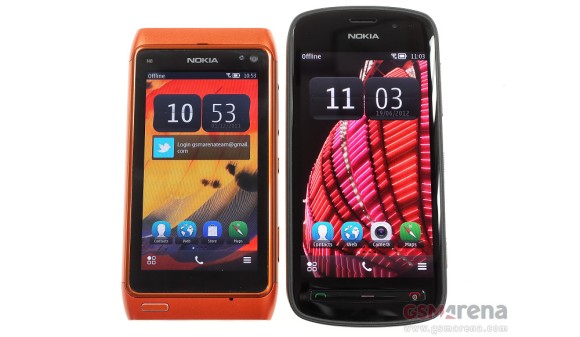 Nokia pointed long development of Symbian devices as one of the reasons to halt their production. According to the manufacturer it takes 22 months to bring a Symbian product to the market, compared to less than a year for a Windows Phone handset.
Of course, there is also the matter of the number of units sold. Nokia moved only 500,000 Symbian smartphones in Q1 this year - significantly less than the 5.6 million Lumia devices sold during the same period.
Shame on nokia why u disscontinue our beloved platform symbia ...symbia was the only pltaform which i trust i hate andriod windows...plz come back to ur symbia ...
The cell that is coming is no more good than comperision to the symbian smartcell. Please countinue starting n updating new s60 phone
so should we stop using symbian? cant we use it anymore? i mean people wont buy phones with symbian in the future but does it also mean that the completely system s gonna be dead? no updates, apps are removed, ovi store will be closed?