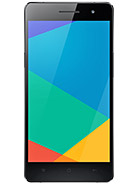 JT, 26 Jun 2015Okay OPPO goodluck with your 1gb ram and your snapdragon 400. With the same price i prefer to ... morebut LG cant ride like oppo
Oppo to expensive compare to other, considering spec are low end
Plus very slow os update
Nice, better than R1, but need improvement. Make it 2gb ram, it will rock the market.
Give duos phone it gets 2gb ram 13 mp camera 16 gb inter 5.5 inch 1.7gh core and you soft ware as in find7 so I can take your phone
know I am using Samsung grand duos
or I go to Panasonic p81
Okay OPPO goodluck with your 1gb ram and your snapdragon 400. With the same price i prefer to buy LG so i could get better specs than yours.
Total of 8 user reviews and opinions for Oppo R3.