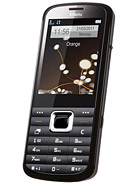 CellMall.Ro, 07 Aug 2015Does Anyone Knows Which Producer Did This Phone and how is it called? (ZTE, Huawei, etc...)it called Zte f160. I have it in france
6
Does Anyone Knows Which Producer Did This Phone and how is it called? (ZTE, Huawei, etc...)
pls can i use this phone as a modem to connect my pc to the internet, if anyone has done it kindly put me through
Hi. Can anyone explain how I upload pictures from my Orange Atlanta to my desktop computer because the man in the Orange shop could not.
1
hey guys, please may i have some help? i have an orange atlanta phone and i can not permenantly change the text settings from predictive text to abc (normal) thanks.
how do you permenantly change the text settings from predictive to default (abc),A.S.A.P
thank you!
hello. i have a atlanta phone and show on the main screen that is connected headphones. how can I make it because I no longer occur when the call can not hear you say who I'm talking
Hey everyone from here. A friend of mine dropped his orange altanta on the floor and now the white screen apears. :( How can I repare it? Or there is no solution? I really wanna make his phone good to work but I don't know how. :( So, if someone can help me please answer.
Generally quite a good little phone but the software to access the card memory has to be downloaded from the net along with warnings from the anti virus, so you feel you are taking a risk. The transfer of data to the card is unreliable. I downloaded some music in folders and found the empty folders pop up in one area of the phone and the contents in the form of a long list in another. It does not support wma.
Utterly miserable user instructions.
Ben, 22 Jan 2012This phone have a 3.5 jack.yes it has a 3.5 mm jack for headphone support
Total of 14 user reviews and opinions for Orange Atlanta.