Oukitel K10000 has world's largest battery, is now up for pre-order for $199.99
When one generally thinks about smartphones that come with extremely big batteries, we assume something along the lines of a 5,000 to 6,000 mAh cell is pictured. Those, however, have just been dwarfed by the Oukitel K10000.
This handset out of China is now the king of battery capacity, as it's claimed to sport the largest cell ever put into a phone. As its name implies, the K10000 has a whopping 10,000 mAh battery. And it's now up for global pre-order for those who are interested.
The normal price is $239.99, but apparently you can use the promo code K10000 to get that down to just $199.99. Gearbest will start shipping the device on January 2.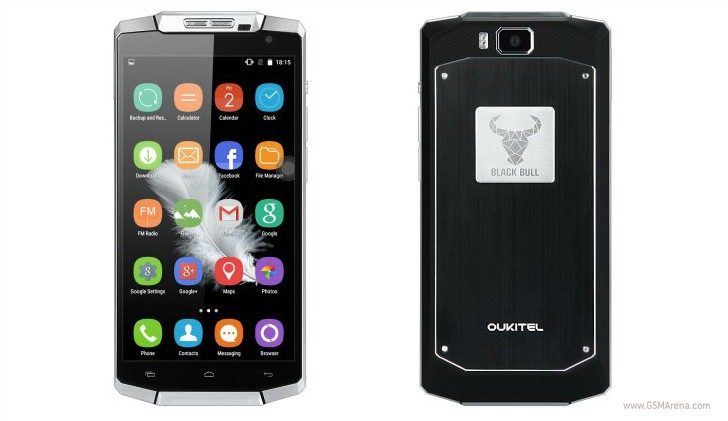 Oukitel brags that the K10000 can fully charge three iPhone 6s Plus units (or just one, but three different times) and still have 10% battery life left. This is because like many other smartphones with huge batteries, the K10000 can charge other devices if you want it to. The K10000's humongous battery charges itself in three and a half hours, according to the company's promo materials.
When you look past the battery, though, the Oukitel K10000 is nothing but a mid-range smartphone. It does however feature the nowadays trendy metal frame, and it has a rather unusual design.
The K10000 comes with a 5.5-inch 720p IPS touchscreen, an 8 MP rear camera with LED flash, a 2 MP selfie shooter, the MediaTek MT6735 SoC with 1 GHz quad-core Cortex-A53 CPU, 2GB of RAM, 16GB of expandable storage, 4G LTE, and dual-SIM functionality. Its dimensions are 143 x 77 x 9 mm, and it weighs 184g. It runs Android 5.1 Lollipop.
I am planning to buy this phone, any genuine user reviews please? Reason I am going with this phone is battery back up. I used iphone 5s, doesnt stay on for more than 5 hours, 6plus doesnt stay for more than 9 hours. I am a very heavy mobile use...
dear ... i bought this some 4-5 months back ... worked fine till now ... but now battery is showing 100% charged and withing second it shows 50% ... and after few second it shows 20% .... trying to find out a way to get the phone or battery repaired ...
I am from india, i use Reliance JIO telecom operator, they offer 4G with VOLTE, so can i know if this fone supports VO-LTE ? Not just LTE. I am looking for true LTE.