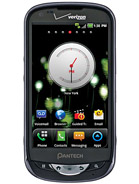 This phone is pure shit... camera is horrible, no multitask because of ram, battery does not last enough and screen resolution???!!!?!? 1gb of storage you can only have 500photos 50songs and 60 videos (of short lenght)
SAT1ST, 13 Feb 2014I have had this phone for two years tomorrow...I have not had one single problem with the work... moreWho cares if you have wifi.. Are you lonely.. I'm so happy that you are going to save 30 donate a month...
how can i get a how to manual for this phone just got mine through obama and no manual to show u how to use it..i have never had a smart phone of any sort so i need something to see ...lol...help pplease...
my phone turns off and then it turn back on and it takes for forever to turn on and always it freezes to much?
I have had this phone for two years tomorrow...I have not had one single problem with the workings of the phone. I hate that it only has such small internal memory....I am going to get the moto tomorrow as it has 8G of internal storage plus the 50G on google which I won't even use..also which switch to prepaid and save thirty a month as I can use the wifi in my house to connect the phone at home and save on the data plan...
It is a very very very LTE basic phone, just resolve. Good see screen, slow when doing jobs, batery? light,,, I want a new LTE option like Motorola or G4 Mini!
The Camera is slow to take pictures and doesn't do them well.
The internal memory fills up fast because it want to install every program on to it, in stead of the memory card which has plenty of space.
It has trouble getting reception for data and phone.

I purchased this phone in October 2011. Since the first month of having it, I have had to replace the SD card, SIM Card, and just recently the phone itself. I have lost photos of my Daughter games, Dinner dates out with friends, and so much more. I patiently dealt with this phone for a year. I had to replacing the SD card about every month. It would just turn off at random times, which ticked my husband off AT ME. It would freeze in the middle of recording a video so I would have half of a final cheer that my daughter did , this is something that they practiced for MONTHS to get right , and thank to this phone I missed it all together just trying to get it to come back on the get the end of the cheer. Thanks goodness one of the other parents had a video camera. And before you rag on me for not bringing a video camera in the first place….. You would think if you purchase something that was NOT A PIECE OF JUNK, it would have worked. Then when I call Verizon to make it better, the refuse to let me speak to a manager. And told me my options are replacing this phone with something else , but I still had to pay for the battery and the back of the phone …. I bought a phone intact …. Purchase an un godly amount of SD CARD's. Replaced the SIMS card's , Lost pictures you can't get back. Never once did I complain. I sucked it up and went on …. So now I am stuck with about 20 SD Cards…. Another phone coming to me that was my only option and additional 50 Bucks out of my pocket …. Anyone want to buy SD cards ??

284
cheryl, 24 Feb 2012can this phone b turned prepaid? with new sims cardNOT possible. Not a GSM SmartPhone. CDMA only. This is a 1 year old. CDMA only SmartPhone with limited capability. ONLY has 390 MB ram for internal storage. You'll be satisphied for all of 2-3 minths, maybe. BUT if you really come to rely on this, you'll quickly see the compromises that don\t go away. UNLESS you limit the APS you download. AND Juggle the ones you keep. I have had to do that. Tiring. Ruins the user experience. Assuming you again come to really rely on your phone for more than just a few tasks... I wish you all the BEST.. Let's work to illuminate the public to apple's DIRTY DEEDS.. Kindly goto youtube. Copy and paste this into the YouTube's lookup bar "Triumph of the Nerds (3 / 3) - Great Artist steal"..... See how the future ( circa 1971 ) was invented... Enjoy an honest documentary.
I just switched from a nexus s 4g- to this on Verizon. It's nothing tremendous, but I am decently surprised. Performance is better than my old evo and about the same as the nexus. Major flaw is no flash and only wvga screen. Overall it's definitely worth the money.
Total of 15 user reviews and opinions for Pantech Breakout.