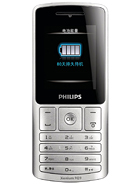 Nice phone,
i put in a 32gb card and it works. but is it possible to store my messages on that card? i cannot choose - only SIM or Phone.
with MMS it´s possible to choose.
thats bullshit, because deleting messages sucks my ass off;)


Total of 5 user reviews and opinions for Philips X130.