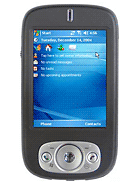 V
it's not really good and it dosen't look good i actually expected one with 256000 color display
i ain't gonna buy it is such dissapointment after 9100 or the others....
s
why dont u GOOGLE about it! the 200mhz processor is the "centrino" for pdas, its as fast as a 450+mhz processor and doesnt consume as much power!
looks like a nice device!
Total of 263 user reviews and opinions for Qtek S200.