Quad-core shootout: Four of a kind
GSMArena team
,
27 July 2012
.
Final words
The Samsung Galaxy S III, the HTC One X and the LG Optimus 4X HD are the best that the established Android manufacturers currently have to offer. Alongside them we saw the outsider (but a flagship in its own right), the Meizu MX 4-core. We compiled and analyzed a lot of data to compare the four powerhouse smartphones and now it's time to summarize our findings.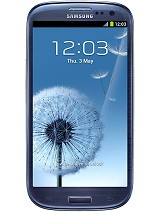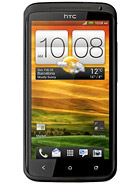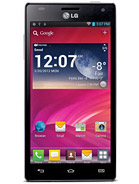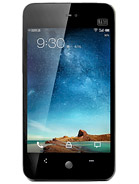 Samsung I9300 Galaxy S III • HTC One X • LG Optimus 4X HD P880 • Meizu MX 4-core
The Samsung Galaxy S III showed strength in a lot of areas - screen, camera, battery life, GPU performance. It's also the one with the coolest software tricks to offer and even if TouchWiz isn't yet the looker that Sense is, it's far better in its latest iteration that it ever was before. Some people would object to its looks or its PenTile screen, but none of those is actually too big an isse and the Galaxy S III remains arguably the best smartphone on the market. Unfortunately, it's also the most expensive of the four, so making a pick isn't as straightforward as it might have seemed.
What's makes it even harder is that each of the Galaxy S III competitors is an impressive smartphone on its own. Take the HTC One X with its excellent screen and a beautiful build, for example. Its still camera wasn't the best, but the video camera did quite well. and even though the overall performance and battery life did not impress, you still get a lot of smartphone for its price.
The LG Optimus 4X HD 's weapons are a good screen packed in a compact body and very good still camera. It's also a bit cheaper than the One X and has a microSD card slot and removable battery. On the other hand the video camera is problematic and the performance isn't the best you can find in this group.
Finally, the dark horse Meizu MX 4-core might end up successfully challenging the established players. It offers top-notch performance, good battery life and an experience unlike any of the other three smartphones involved in the shootout. There are areas in which the new comer was found lacking, though - the screen, the phone's build and a camera that leaves something to be desired.
Finding one in a store near you might be a problem, as well, if you live outside of China (where it's the cheapest quad-core hands-down). Elsewhere though, it's priced around the same as a One X or Optimus 4X right now, so it doesn't have the price advantage as you would expect from a relatively unknown brand.
Naturally, there are other considerations about these smartphones that have to be taken into account - your personal preferences on looks, which features are most important to you and the deals you can get by your local carriers.
What's important here is that no matter which of the quad-core monsters you choose, you won't end up regretting your decision. These are not only the four best droids currently in existence, but also arguably the four best smartphones that money can currently buy. We don't think there has ever been a better time to be an Android fan.