Acer Stream review: White water rafting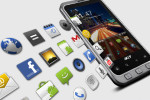 Acer may be new to the smartphone game but they're learning fast. On paper, the Acer Stream has all the right ingredients to tackle the HTC Desire and the Nexus One. With much stronger emphasis on multimedia than the titular Google phone...
Note: Sponsored advertising links are in green.