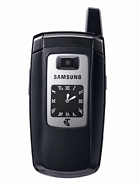 J
Great....i have one my nan has one my pop has one my friend has one. Service and coverage is absoloutly great especially for those in rural areas like us. Clear big writing and numbers and sound is perfect...dont miss out on this phone!
C
Telefoneees is the garbage. not works st times. paid $500 4 it off friend and turn on problem power.
s
I am having real trouble while just starting because the instruction book icons are too small for a retiree to see properly but signal coverage seems adequate so far. The camera is a joke but I carry a Pentax anyway.
d
its a good phone however the menu has been to short handed.....black and orange is good but only for so long. and why a crappy camera isn't there a in-between cheap phone good camera samsung????
D
We bought one outright form our local Telstra shop for $149. The offer from australia post left a price of $159 after $40 cashback. The performance and coverage here in the sticks seems ok so far. Will be heading way into the high country and will be making a note of where coverage is.
r
the camera for this phone is it good or not? cos i am like considering whether shld i get it.
u
clamshell_fan i am horribly agree with you !!!!!

i love clamshell samsung with antenna !!!
hope to see one with a great camera with auto focus and flash and schneider lens like that in p850!!!...and also a good battery life and slim design and also os!!!!

that would be a dream!!!!...would samsung make this dream come true?!!!
m
You can get the Samsung 411 from Australia Post for $199 point of sale with $50 cash back. $149 for a Next G capable phone is not bad particularly as you can get it on a pre paid deal.
c
I love Samsung antenna on their clamshells - I hope they start doing them again!

Clamshells are IN - especially with atenna!

This phone is Sytle!


a
this is latest new nextg mobile for telstra, 3 star rating for coverage out of 3 and blue tick for handheld use. Took a punt and its works very well, i can even get couple bars in my house where cdma didn't allow me to make a call. I bought a patch lead, which gave me bit better coverage for 20 bucks a month cant complain.
Total of 34 user reviews and opinions for Samsung A411.