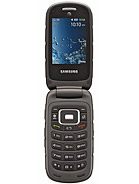 a
i hope that you noticed that this is a rugged phone. certified rugged phone.
c42738
noormind, 04 Dec 2012we miss phones like that ....i think we should call it stupid phone not smart phone.....thank ... moreDont using "we" please.
Total of 83 user reviews and opinions for Samsung A997 Rugby III.