Samsung announces Galaxy Note 3 and Galaxy Gear in India
Samsung has launched the highly anticipated Galaxy Note 3 smartphone in India along with its sidekick, the Galaxy Gear smartwatch. The flagship smartphone will set you back by a lofty ₹49,900 ($792), whereas the Galaxy Gear smartwatch comes at a similarly expensive ₹22,900 ($363) price tag.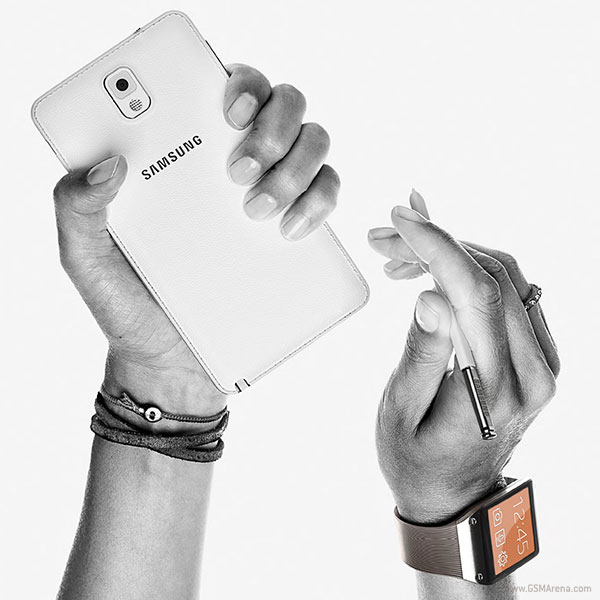 The Indian model will run on Samsung's Exynos 5 Octa SoC, which means you won't get the 4K recording option as on the Snapdragon 800 model to be sold in the US. You will, however, get the same 5.7-inch, 1080p Super AMOLED display, 3GB of RAM, 32GB storage space, 13 megapixel camera, 3,200mAh battery and Android 4.3 Jelly Bean.
The Galaxy Note 3 is Samsung's most expensive smartphone in India as of yet and follows the trend of rising prices of flagship devices every year. Having said that, the popularity of these devices shows that clearly a lot of people are still willing to pay the big bucks to get their hands on these devices.
That may not necessarily be true for the Galaxy Gear, however. Being the first product of its kind on the market, Samsung is going to have a tough time explaining why you need this in your life and moreover, how exactly is it worth the price tag, which is more than most mid-range smartphones in the country. You can, for example, purchase the company's Galaxy S II Plus for around the same amount of money.
Both the Galaxy Note 3 and the Galaxy Gear will be available in stores starting September 25 at the aforementioned prices.
Meanwhile, Samsung also announced plans on launching the Galaxy Note 10.1 2014 Edition in India. No price has been mentioned so far but the device would go on sale in India in October.
the top phone is samsung galaxy note3+gear.After I brought this phone it is a nice and awesome phone.Having a slim design and is very handy
the price is so high in comparison to other phone better to cancel the idea of purchasing note-3
note 3 plus gear has been a very good smart phone for 2013 but the introduction price around RS50000 is definately a huge amount.the phone will be caused by rich class and note 3 is not at all affordable to middle class people.note 3 can be affordabl...