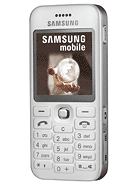 the website needs time to get the right infomation so please do not say bad about them
they need to confirm the info b4 they even post it up...
so if its blank... its not tested
from the quality of the phone... im sure that this phone has MP3
at least a simple version of a player^^
it says it has A2DP (can use wireless headphones via bluethooth) so i guess it does has mp3 player
So does this phone have mp3 or not??? If not, i wont be interested. BTW for those people who don't like cameras on their phones please acknowledge that the vast majority of us do. That is why most of the marketing buzz is based on camera accessories as it is more profitable. There are plenty of cheap budget versions without cameras for u to choose from, so to each his own thanks. Get over it.
This is a camera phone,which is designed by Jasper Morrison who is very famous in industrial design.
I want this baby baaad...! Oh samsung.. why do you have to release such good looking phones all the time?? I can never keep something until you produce yet another piece of sweet goodness ...oh such a sad world we're living in ;)
How come the specs say 'no camera' and there is a 3.0 megapixel camera on the back of the phone in the photo??
I know that Samsung is not the best mobile brand, BUT GSMARENA, please be accurate with them!!!

First - p110, F700, f520
- all they are smartphones - if I look at the specs provided by GSMArena, they aren't.
Second - e590 have 3,2 MP CAMERA!! Why CAMERA = NO?!!!

Third - z720 sill dont have battery life time? Why?


No camera? No mp3? What is the card slot for? Something wrong in information...
c.mon people..be serious..why do u need a camera on u'r phone....it's not as good as a digital camera, it's just a cheap imitation of one

maybea a couple of years ago it was cool to have a digi-cam phone ... but now ...
if this phone does not have a camera nor a mp3 player...wuts the use of expandable memory?
Total of 915 user reviews and opinions for Samsung E590.