After updating its "A" line for 2016, Samsung appears to be moving on to its budget "J" family. The Galaxy J1 (2016) is already here, well, at least in Dubai, while the J5 (2016) and J7 (2016) are expected shortly.
The latter's existence now looks to be proven even further by some kernel sources, unearthed by one of our readers. The code was spotted alongside recently published kernel sources for the Galaxy A9 and talks of a device, codenamed "j7xlte".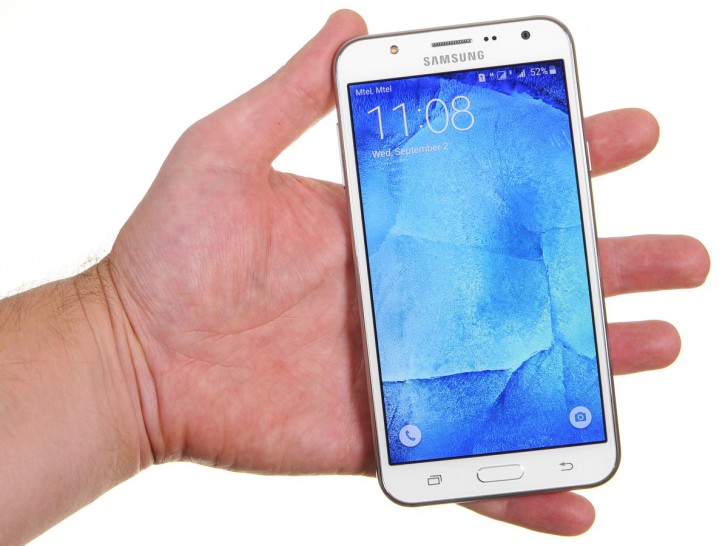 Conveniently enough, the code also holds clues to most of the phone's specs. The Galaxy J7 (2016) will be equipped with a FullHD panel, probably a 5.5-inch one, judging by a previous GFXBench leak. Super AMOLED is naturally expected, but if you want, you can try and find more details for yourself using the model number - ss_dsi_panel_S6E3FA3_AMS549JR01_FHD.
The new J7 will be powered by a Snapdragon 650 SoC (previously known as the SD 618). There is no mention of memory in the code, but we expect 3GB of RAM. The main camera looks to be a 13MP model with the Samsung S5K3L2XX sensor. The front shooter is reported as a 5MP one with a Samsung S5K5E3YX sensor, 1.1Ám pixels, paired with a 23mm f/2.2 lens.
Interestingly enough, there are hints of a fingerprint reader on the Galaxy J7 (2016), which would definitely be a wonderful upgrade to the budget line. The rest of the known specs include a microSD card slot and a 4,300 mAh battery.
Thanks for the tip Louis Popi
Does this phone has finger print lock or face lock?
Actually i want to purchase the samsung galaxy j7 but i just see that the new version of galaxy j7 2016 is releasing in april 2016 is it true if it is fake please reply
Like me, im confuse when i see this article but we should wait if you want your money to be worth it.