Those of you who've eyed the upcoming Samsung Galaxy S5, mark your calendars. We've spoken to a Samsung executive, who has confirmed the Galaxy S5 will go on sale in three weeks.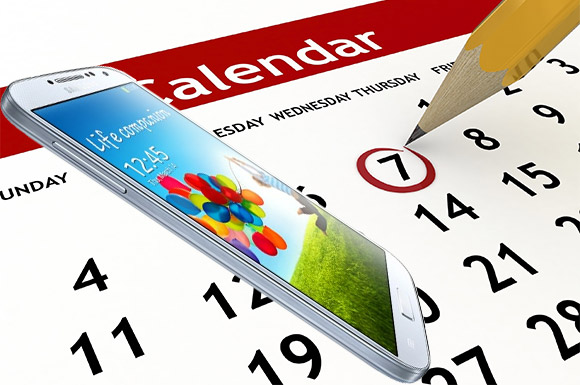 Samsung's Unpacked 5 event at the Mobile World Congress is scheduled for next week - February 24, Monday at 20:00 CET. This gives Samsung just two weeks to get the device in stores before it's finally ready for customers to purchase in the middle of March.
The information was also confirmed by other trustworthy sources of ours. Earlier in January, we also received information that aligns with what we now know.
The specs of Samsung's next flagship suggest 3 GB of RAM, Snapdragon 800 or 805 chipset, with a quad-core Krait CPU clocked at 2.5 GHz, 16 or 21 MP camera, 5.25" QHD (2560 x 1440) display. Soon enough we'll see if it's a bezel-free one.
The TouchWiz user interface will receive a plethora of enhancements with the introduction of a new cleaner and flatter look.
Expected Price of S5.. n are they launchng a gear.. wht would be the price of S5 individualy... Any Guess
I believe new model once a year is becomming industry standard, apple or samsung or HTC. Get used to it !!!
Why so early. Pity the Samsung fanboys who bought the S4 as S5 will be decades ahead. Over saturation of market