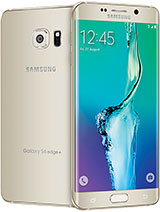 ?
What's the dodgers cd between the two, only stretched screen, same 870$ price, when S6edge price has slashed to 500+ and no demand, when shops are begging to take on instalments. Who has under 10% of public have already bought S6edge why wtf they risk another one. Another 5% aid dear to buy... That's the total demand. I had Hawawi oppo Lenovo etc n office.. Nothing suffers cd same 5.1.1 all works with glitches similarary edge is same, with extra cautions of maintaining it. This is Life more contended with what they have, we are itching fr S6 edge plus and maybe S7four sided edged. All software are same so no dogs trance except Ego.
3777
225
It is little bit sad, they wants to do as Apple(no memory card slot, not removable battery, no Radio).
Anyway, their new devices looks cool, but it would be better if they would change, or remove that home button.
In my opinion they should try to make the S series using metal too, not only glass.
Total of 1503 user reviews and opinions for Samsung Galaxy S6 edge+.