One of our European Galaxy S6 units has just received a small software update. The OTA has an Android version 5.0.2, which the device already received last month, but now comes with noticeable improvement to the phone's performance.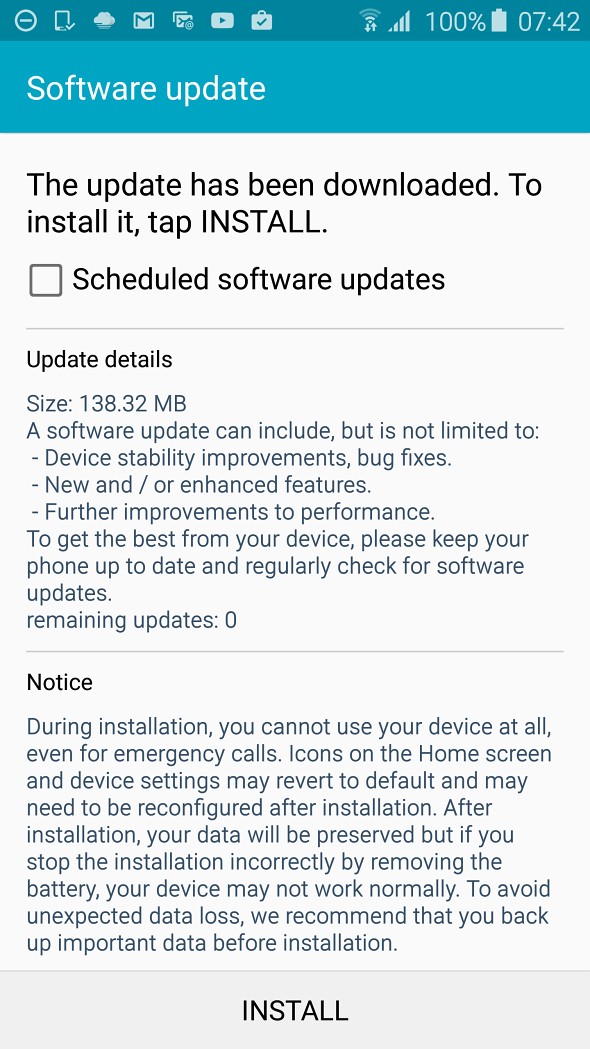 As some of you might remember, a lot of Galaxy S6 users have been reporting some severe memory issues and drops in performance. Samsung recognized the problem and promised to remedy it in future micro updates. Judging from the improved stability and speed of the unit, we can fairly safely state that the memory leak was handled after the update.
The package itself has a build number of G920FXXU1AODG and weighs precisely 138.32 MB. Its change log is quite vague, so we can't say for sure what improvements and fixes it brings, but, like we said, the Galaxy S6 is now a lot snappier.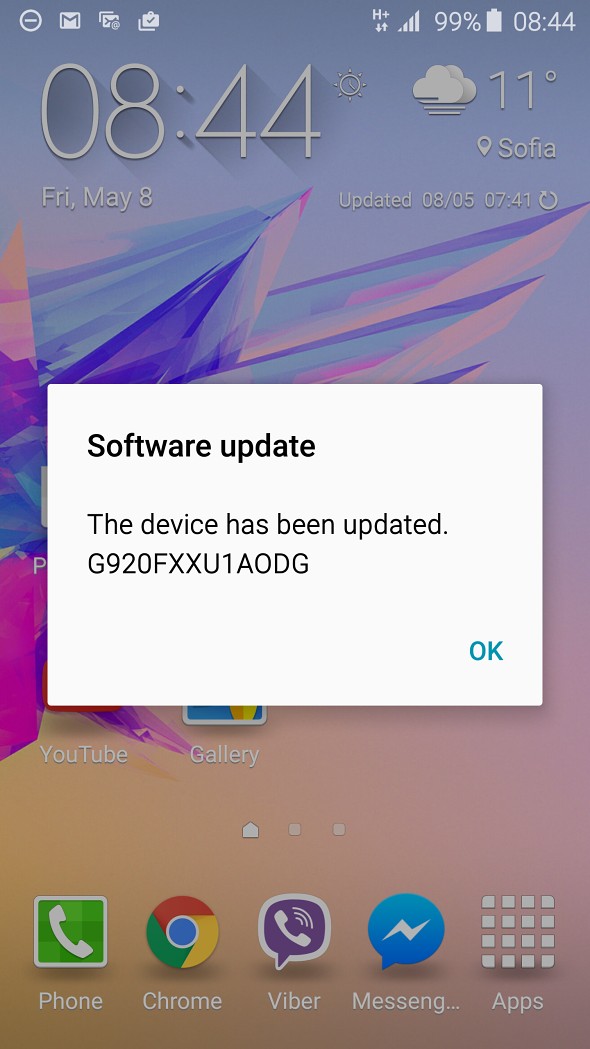 If you have any more info on the OTA in question and the alleged S6 memory leak, be sure to let us know in the comment section.
Recieved an update weighing 83.61 mb today on my s6 g920i can anyone tell me how's the performance after update?
I absolutely gutted with the Samsung s6 the update has been going on since 10am this morning I cant use ma phone at all absolute disgrace!! the android has been starting up for the past 5 hours and still no progress avoid this phone like the plague!!...
Takes a smart phone company to take away hands free option..no speak to text option and cant connect to wifi..keyboard doesnt respond very well and calibration is off..way to go samsung..your suppose to make life easier with updates no more difficult...