Last night we saw US and UK pricing for the Samsung Galaxy S7 and Galaxy S7 edge, now we wake up to Euro prices.
Germany
Amazon Germany lists both phones in Black, White and Gold. The Galaxy S7 costs €700 for the 32GB option and ships March 11. The Samsung Galaxy S7 edge is €800. MediaMarkt has the same pricing.
T-Mobile Germany offers the Galaxy S7 for €39.95 upfront and €62.95 am month, the S7 edge is €139.95 upfront and the same €62.95 monthly. Note that the monthly charge is for the first 12 months of the 2-year contract, the second 12 months it's €69.95. Prices corrected, thanks Giorginho!
Note that Amazon does not list the Gear VR. So you might want to pre-order from the Samsung website, which will net you a free Gear VR headset.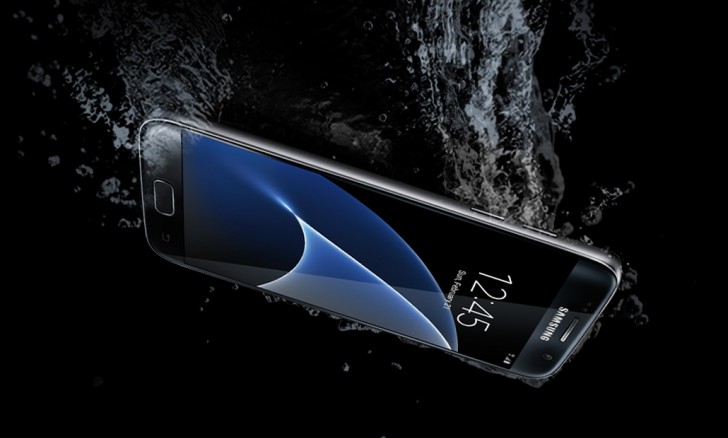 Spain
In Spain MediMarkt charges €720 for the S7 and €820 for the S7 edge. Carrier Movil Spain has the S7 and S7 edge listed on its site, but there's no pricing yet.
Italy
We move on to Italy where the price is slightly higher, €730 and €830 respectively.
All these prices are for the 32GB models, we didn't see any 64GB options.
Finland
Finland has the priciest units yet - €750 for the S7 and €850 for the S7 edge. And if you pre-order you get a free Gear VR headset (worth €150 normally). Thanks for the info, Kristijan!
Netherlands
The Netherlands chiming in. €700 for the Galaxy S7 off contract and starts from €37 a month. The Galaxy S7 edge is €800 off and €41/month on contract. Pre-orders get a free Gear VR. Thanks for sending this in, Hans!
Switzerland
MediaMarkt Switzerland is charging CHF 720 for the S7 and CHF 820 for the S7 edge. Pre-orders get the Gear VR. Thanks, Somerandomguy!
Romania
Orange is asking €700 for the Galaxy S7 off contract, €350 upfront with contract. The S7 edge is €800 off, €440 upfront on contract.
Vodafone is cheaper, charging €684 for S7 on contract. Off contract things depend on the monthly tax, it ranges from €630 upfront and €7.74/mo and €0 upfront and €86.19/mo. Mulțumiri, Lilian!
Poland
S7 - PLN 3199 (€730), S7 edge - PLN 3599 (€822). Dzięki, Adamtekl!
Estonia
€720 for S7, €820 for the S7 edge, Gear VR for pre-orders. Tδnan, Marx!
Thanks for the early morning tip, Andrus!
Yes you can turn off the always on display option
majorly, the only true statement on this thread. Hardly suprising tho, is it, all the holidays from every rival pr team members are cancelled , when the biggest player in the phone industry unleashes their bombs apon them. Most of the time samsung...