Samsung Galaxy S Advance gets Android 4.1.2 Jelly Bean update
Samsung has announced the roll out of the much-awaited Android 4.1.2 Jelly Bean update for its Galaxy S Advance smartphones. Users of the device had a wait which was a bit longer than usual, but, nevertheless, the update is finally here.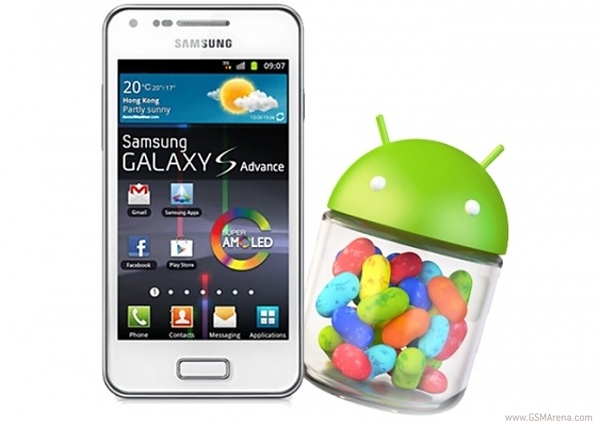 The latest Android 4.1 I9070XXLQE brings all the goodness of Jelly Bean to the smartphone along with few improvements, fixes and performance enhancement. The update is currently live in Germany, Poland and Ukraine.
The software upgrade will not work on devices being used in China, Taiwan and Hong Kong. Unfortunately, there is no official confirmation on when the update will be available in other countries.
My phone age nearabout 2 yrs I hav use 2.3 I had upgrd to JB But facng lots of lagging probs. Aftr that dwngrade to GB GB is d bst.. Recntly i trouble some time in KEYBOARD HANGGING PROBLEM. Why???
dont update waste ,i have updated but my mobile getting hang and slow ,here after i never suggest samsung to anyone.i feel very bad.
in bihar where i can update my phone i9070